Keep The Quality Up - Martha Parfet (2015), hardcover, $45 at the Kalamazoo Nature Center, the Kalamazoo Institute of Arts, the Gilmore Car Museum and Irving's Marketplace. This 2-volume book covers the history of the Upjohn and Parfet families. It includes Martha's remininscences of the years when Donald Gilmore and Ted Parfet were the CEOs of Upjohn.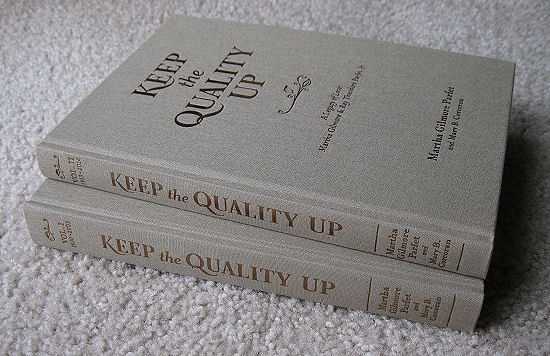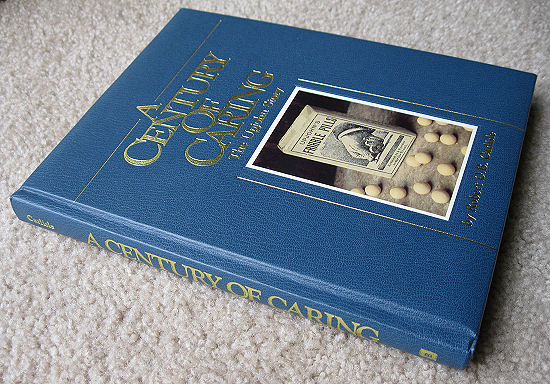 Upjohn: Two Early Journals and A Study in Ancestry - Richard Light, hardcover: 156 and 287 pages respectively; Privately published (1990). This is a rare book, very occasionally available on eBay or found in eclectic bookstores.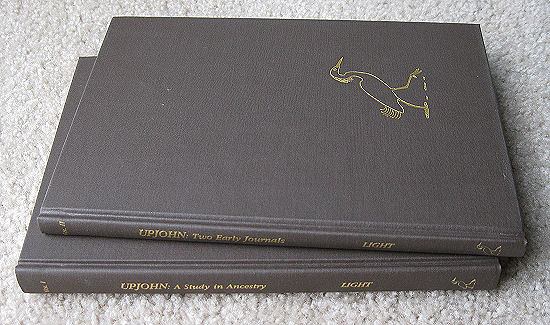 A String in the Fabric - Frederick Lawrence Redpath, hardcover, privately published (1975). This is the history of the Upjohn family in a Princeton University senior thesis. It was submitted in April 1939. 200 copies of it were reprinted in 1975 by Richard Light and distributed to members of the Upjohn family. This is a very rare book.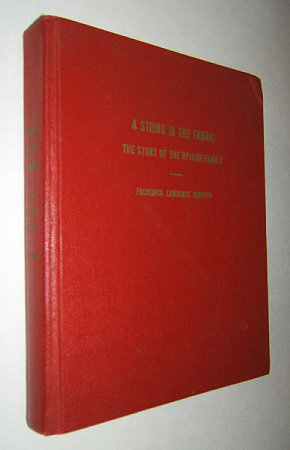 Medicine Makers of Kalamazoo - Leonard Engel, hardcover: Publisher, McGraw-Hill (1961). Occasionally available on eBay for $10 - $25 and on Google Books.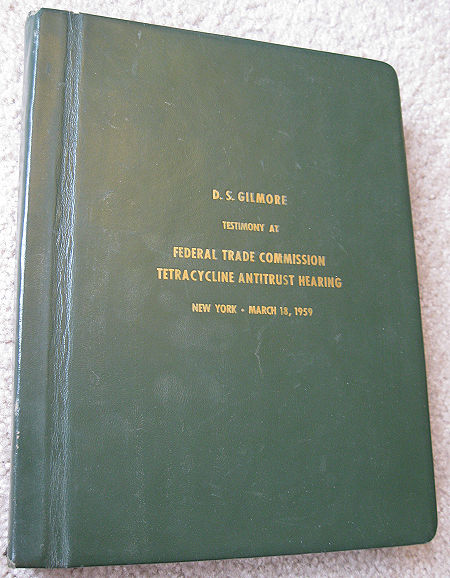 Federal Trade Commission Tetracycline Antitrust Hearing - Donald Gilmore, Upjohn CEO, testified at that hearing in March 1959. This book records all his testimony. I've only ever seen one copy of it.