How can you date your historic Upjohn product? There are some resources to achieve that.
The company name changed in November 1902 from "The Upjohn Pill and Granule Company" to "The Upjohn Company".

There were 7 logos over the company lifetime – 1886, 1894, 1907, 1913, 1938, 1945 and 1961. There is a page showing them on the web site.

There is a list of all products from 1886 to 1950, with the years that they were sold.

The Fluids Production log books from 1923 to 1939 still exist. They show individual batch numbers.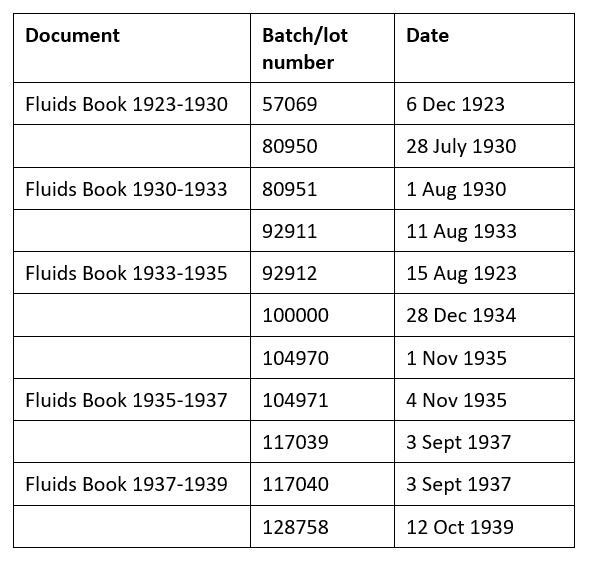 One tablet/pill manufacturing log book from the 1910s has survived. For tablet/pill manufacturing batch numbers

:

On 5 Dec 1911 batch # was 19282


On 7 Dec 1915 batch # was 26698


On 14 Nov 1916 batch # was 28550

So 7416 batches were manufactured in 4 years, which is 1854 batches per year. Assuming this number has remained about the same each year then the numbering of tablet/pill batches may have started around 1901

.

July 1st, 1963 was when zip codes were introduced and used on company labels.